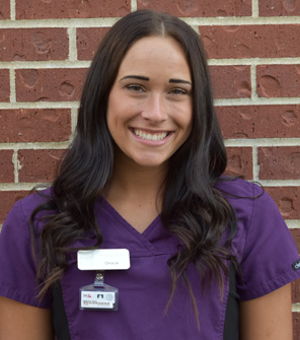 Grace grew up in Hebron, IN and always knew she wanted to work in the healthcare field. After taking general education classes for a semester in college, Grace decided to pursue a career in dentistry. She completed the dental assisting program at Indiana University Northwest in 2015.
At first Grace saw herself pursuing a career in general dentistry, but after visiting Growing Smiles, she fell in love with the environment of a pediatric dental office.
As a member of the Growing Smiles Team, Grace has appreciated the tender care that is provided to patients along with the love that is returned. Grace would not trade her coworkers, Dr. Corns, or her great patients for anything.